The fascinating island of the Canary archipelago boasts a rich and captivating history that can be discovered through its numerous historical sites. If you are a history and culture enthusiast, you cannot miss these 10 historical places that offer an intriguing glimpse into Tenerife's past.
Castillo de San Cristóbal: Located in the island's capital, Santa Cruz de Tenerife, this castle is one of the most important historical sites on the island. Built in the 16th century, the Castillo de San Cristóbal was a defensive fortress that protected the island from pirate attacks. Today, it offers a panoramic view of the city and houses a museum on military history.
The Castillo de San Cristóbal is an imposing fortress located in Santa Cruz de Tenerife, the capital of the island of Tenerife in the Canary Islands. Built in the 16th century, this castle played a crucial role in defending the island from pirate attacks that plagued the waters of the Atlantic.
The castle is a remarkable example of military architecture of the time, with thick stone walls, bastions, and observation towers. Its mighty structures bear witness to its defensive function and strategic importance in protecting the island.
In addition to its historical significance, the Castillo de San Cristóbal also offers breathtaking panoramic views of the city of Santa Cruz de Tenerife and the surrounding coast. Climbing its walls, one can admire the panorama and soak in the atmosphere of bygone times.
Inside the castle, there is an interesting museum that delves into the military history of Tenerife. Through exhibitions, historical artifacts, and illustrations, the museum tells the story of the battles, sieges, and events that have shaped the island over the centuries.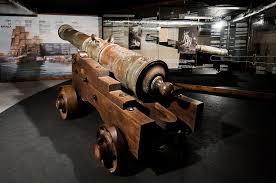 A visit to the Castillo de San Cristóbal offers a unique opportunity to immerse oneself in the history of Tenerife and appreciate its majestic architecture. It is a place that fascinates history enthusiasts, architecture lovers, and those who wish to learn about the past of this beautiful Canary Island.